All proceeds from the purchase of books go to the American Immigration Council and its educational initiatives.

Green Card Stories
[1]
Introduction by Laura Danielson and Stephen Yale-Loehr
Stories by Saundra Amrhein
Photogrpahs by Ariana Lindquist
The American Immigration Council is proud to support the publication of Green Card Stories. Green Card Stories is an incredible tribute to the diverse backgrounds that make up our immigrant population in America today. The American Immigration Council's mission is to "strengthen America by honoring our immigrant history by shaping how Americans think about and act towards immigration now and in the future" and we can't think of a better way to further our mission than through this beautiful and touching book.
Not only can you order books for yourself, your office, family members, clients, etc. you can also order a book to donate to your local school, library or community center or you can donate a book to one of the Council's designated "hot spots" where education on immigration is needed most. Could your Member of Congress use a thank you or a gentle reminder of who our immigrant population is? Donate a copy of Green Card Stories to a Congressional office. All donated books will be delivered free of charge with a note indicating your generous gift.

To order your copy, fill out an order form [2].
To get a preview of the book, check out this slideshow [1].

Davy Brown Discovers His Roots
By Keely Alexander and Velani Mynhardt
The American Immigration Council partnered with authors Velani Mynhardt Witthöft and Keely Alexander of Keely Velani LLC and created Davy Brown Discovers His Roots. The colorfully illustrated book tells the story of a young boy and his friends as they discover that everybody has an immigration story, whether their families arrived today or generations ago. The story, which is aimed toward 7-12 year olds, is a great way to introduce the concept of the many ways people come to the United States permanently and temporarily. It is a perfect conversation starter for a family discovering their roots or for a classroom teacher starting a unit on immigration.


To order your copy, fill out an order form [3].
American Victory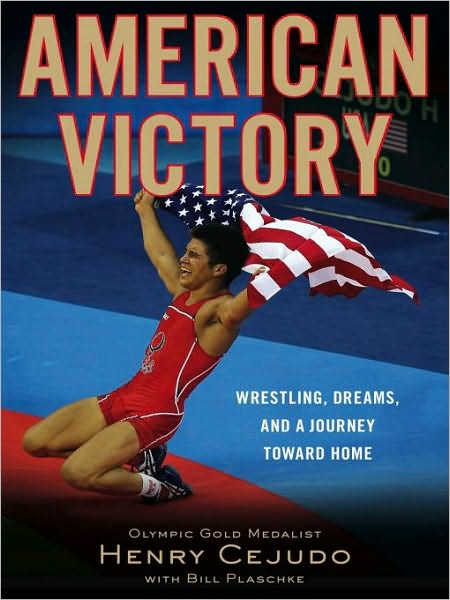 By Henry Cejudo
Henry Cejudo's remarkable journey follows an unlikely hero, the son of un-documented immigrants, from the mean streets of South Central L.A. to the glory of the Beijing Olympics. The youngest American to ever win a gold medal in the freestyle wrestling event, Henry's grit, passion, and resolve on display in China was a culmination of a life spent fighting-both on and off the mat.
American Victory is Henry's poignant and powerful memoir of rising above the statistics and the dangers to be a winner, a hero who embodies the American Dream.
To order your copy, fill out an order form [4].