Arts & Culture Initiatives
Highlighting the contributions of immigrants in arts & culture to create positive narrative change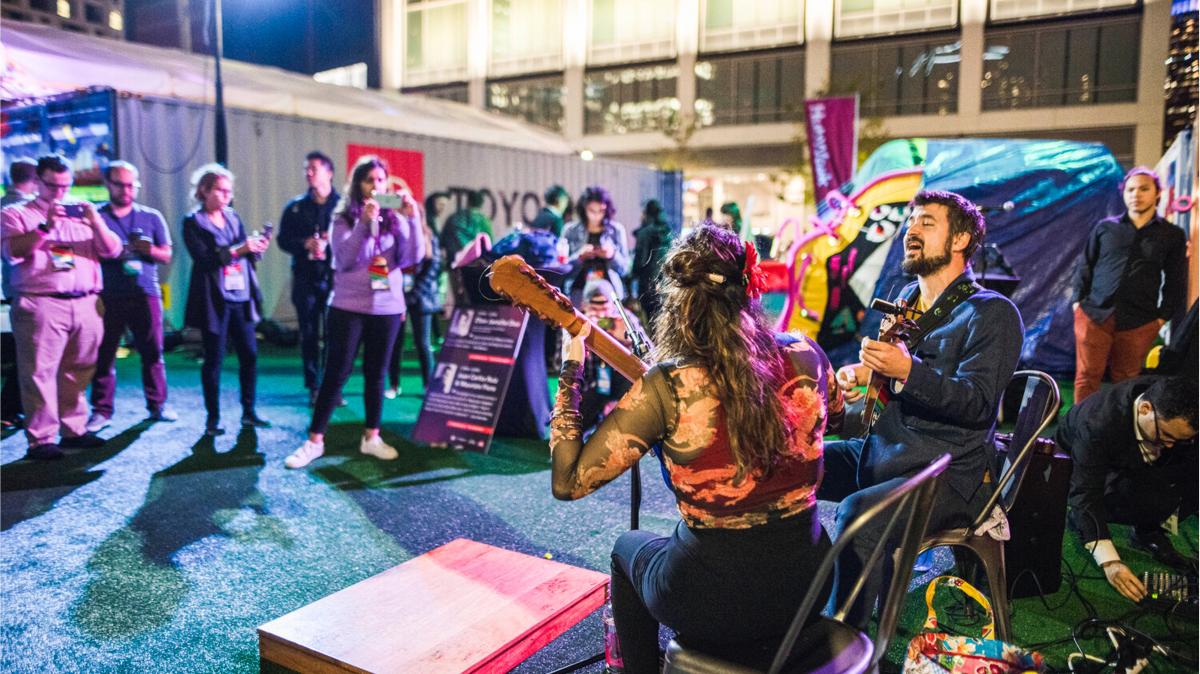 Culture Club
The Council's Culture Club is a membership striving to build empathy through the language of art. The goal is to introduce participants to a new and wide range of immigrant stories, exploring a variety of lived experiences. Get access to film screenings focused on immigrant filmmakers, our extensive list of books shedding light on the immigrant experience, exclusive talkbacks with artists, and much more.
Information on Culture Club membership will be available soon.
New American Festival
In 2019, the Council (formerly New American Economy) launched the New American Festival, a celebration of diversity and immigrant contributions to culture, in the arts, food, film, comedy, fashion, and more. Immigrant artists shared special performances, immersive experiences, films, panels, and more. Check out more about our 2019 festival here.
Once COVID-19 paused in-person events, we took the festival online in order to highlight the immigrant entrepreneurs who keep America running, working tirelessly to help rebuild their local communities—and our national economy. See all the entrepreneurs here.
Future festivals will continue to celebrate immigrants in every walk of life!
New American Fellowship
Partnering with Brookyln Arts Council, we awarded six immigrant artists grants to create an original work of art based off the Council's Map The Impact data. Our goal: use art to create empathy, drive conversation and turn passive viewers into activists and champions.
The final showcase is on Citizenship Day, September 17th 2022. The most effective project will be awarded an additional $1000. Future programs will replicate this model across the country in different gateway cities.
Learn more about New American Fellowship by downloading the PDF below or by visiting: newamericanfestival.com.