Take Action: Urge Support for Asylum Seekers and the Communities that Welcome Them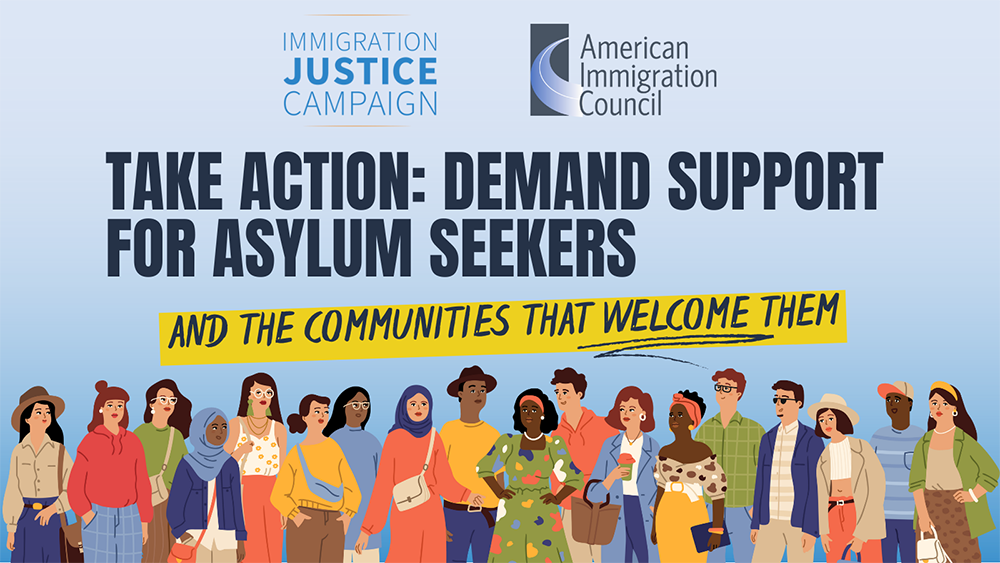 News headlines over the last several months have shown that the current approach to asylum seekers in the United States is not working. Despite court-ordered policies that cynically close the door to those seeking protection and use the pandemic as a pretext, transportation schemes that fail to coordinate with communities or account for people's rights, and countless harmful policies that make it harder to pursue asylum, asylum seekers continue to make the difficult journey to the U.S. to seek safety. This shows that doubling down on harsh tactics intended to deter migration, such as immigration detention, is not the solution, and what the U.S. needs is a safe, orderly, and fair approach for receiving asylum seekers.
One proven solution is a federally-funded case management system to support newcomers as they pursue their legal rights under U.S. immigration law.
This approach would enable a reduction in immigration detention, to be replaced with a protection-centered support system. The case management system should be prioritized over surveillance-based programs and should be run by community-based nonprofits with a record of supporting immigrants. Such programs will help local governments by alleviating the pressure on their already-strained social services. These communities have done an admirable job of welcoming, but they need systematic support and coordination.
Thankfully, there is no need to start from scratch. For years, national organizations have been proposing a framework of case management that would provide wraparound social, clinical, and legal services to migrants. Such a program could support newcomers to pursue their legal rights, while also providing federal resources that would remove the pressure on individual cities and states to provide this support in a vacuum.
In fact, Congress has already given $20 million over two years to the Department of Homeland Security (DHS) to pilot such a program.
But DHS has taken an unreasonably long time to start the work. Even though the program was authorized nearly two years ago, DHS only issued the first solicitation for this program on September 20, 2022.