While updating our immigration system has been a slow process, over the last decade, there have been efforts to pass comprehensive immigration reform legislation and the DREAM Act. Other reform efforts include executive actions such as Deferred Action for Childhood Arrivals (DACA) and Deferred Action for Parents of Americans and Lawful Permanent Residents (DAPA). Learn more about the ways America can upgrade its immigration system.
Recent Features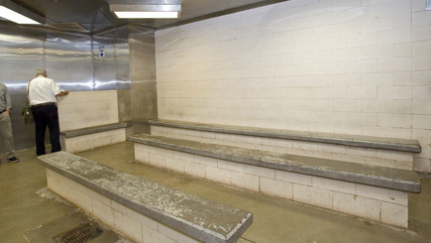 We have filed a class-action lawsuit challenging detention conditions in U.S. Customs and Border Protection (CBP) detention facilities. The complaint alleges that Tucson Sector Border Patrol holds men, women, and children in freezing, overcrowded, and filthy cells for days at a time in violation of the U.S. Constitution and CBP's own policies.
One of the most revealing findings of this report concerns the prevailing lack of action taken by CBP officials in response to the complaints received.
All Abuses Content